Residential Maintenance Services
Lawn Cutting
When the grass on your Montgomery County home starts to grow too tall and look unkempt, your home could lose a lot of its curb appeal. And you could get some complaints from your neighbors! If your lawn's in bad shape, you should call the most experienced and trusted lawn maintenance company in the area, Raymond Landscaping.
Our Montgomery County lawn-cutting professionals will arrive at a convenient time each week and work until the job is done right. This work includes making sure every single blade of grass is trimmed, all weeds are whacked, and all lawn waste is removed.
If you are looking a professional landscaping company to handle your lawn-cutting services, give us a call today! We would love to answer any questions you have and give you a free quote!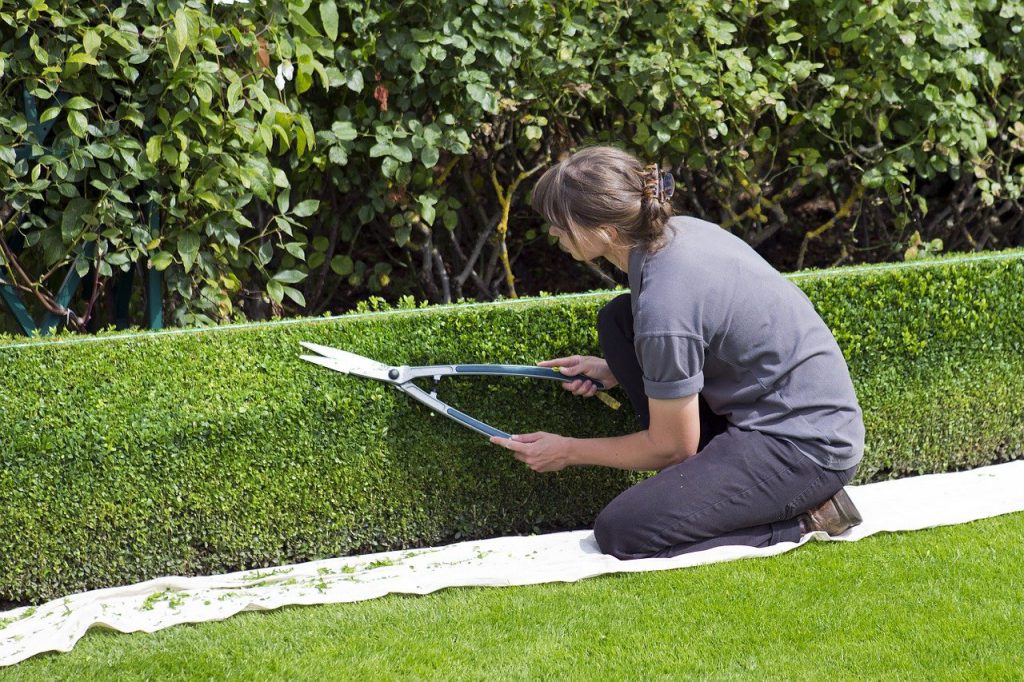 Spring Clean Up
When another season has come and gone, you'll need to prep your life and your home for a totally different change of weather – as well as for the holidays. Of course, this process will also require some extensive yard clean-up, and for the fastest and most thorough clean-up, please call the lawn maintenance pros at Raymond Landscaping.
Each year towards the end of winter, we look forward to Groundhog Day so we know what to expect for the rest of the season. With spring landscaping in mind, the primary factor every year is to give your lawn the "squirt" test. Begin by taking a step down hard on the floor. If water squirts up around your shoe, stay out. You can do more harm than good by walking on this floor and compacting it. If you pass the squirt test, it's time for spring clean up so give your landscaper a call today.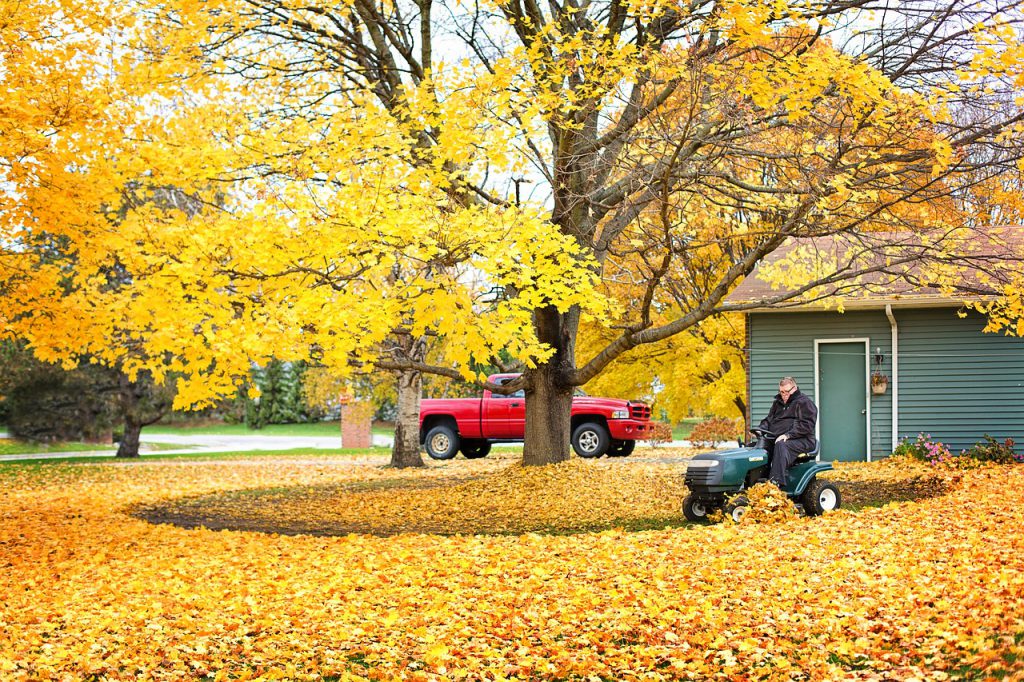 Fall Clean Up
Our professional Bucks and Montgomery County fall and spring clean-up experts have years of experience cleaning up yards and making them look as good as new. They blow and remove all leaves and twigs, remove over-growth, get rid of unsightly weeds, and help you tame your flower beds and garden areas.
Leaf removal is essential to helping protect your lawn. Heavy layers of leaves left over the winter can induce or encourage growth of bacteria. We offer free estimates for our fall clean-up service and can even package it into a regular maintenance plan for you. If you're looking for a professional company to handle your fall clean up, give us a call today! We would love to help you out.
Mulching
After a rainstorm, your backyard can turn into a standing pool that's unsightly and unfit for plants to develop in safely. To prevent these problems from occurring, call the lawn maintenance pros at Raymond Landscaping for our quality mulching services.
Our professional Montgomery County mulching experts know everything about mulch. They can help you choose the perfect mulch for the style of your home and budget. They will then spread the mulch to perfection until every inch of soil is covered. We are available to add additional mulch when needed. If you are ready to take your flower beds to the next level, mulching might be the perfect solution. And for a top-quality mulching, you can't go wrong with Montgomery County's most experienced landscaping company, Raymond Landscaping. Give us a call today and we can answer any questions you have!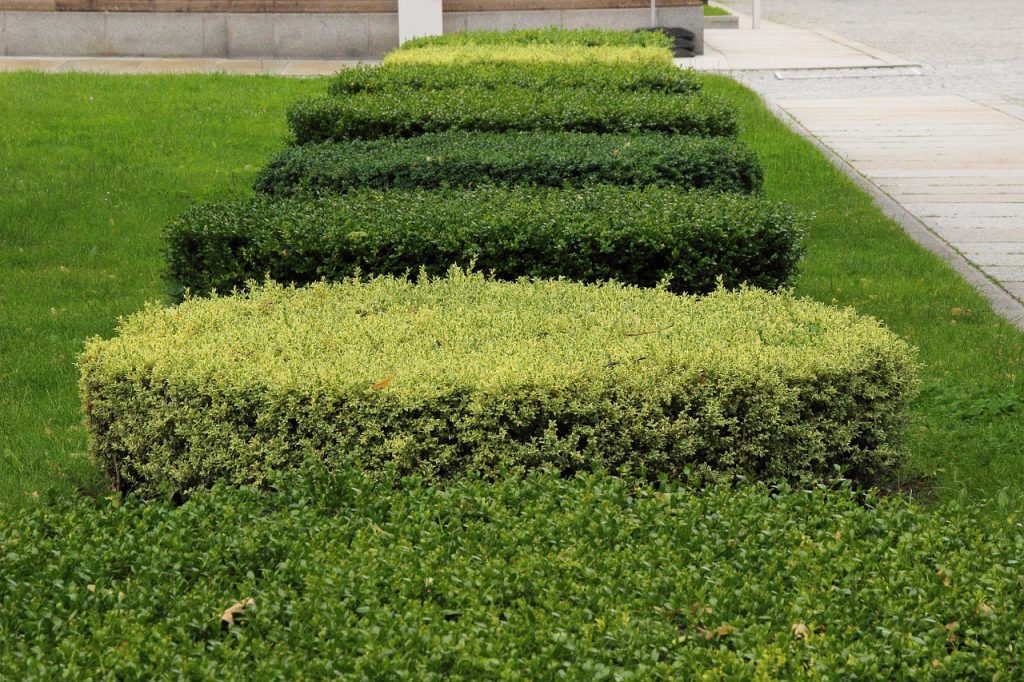 Trimming
Plantlife can help your Montgomery County home come to life, with trees and bushes adding a unique color and character to the exterior. To keep your home's plant-life looking its best, call the lawn maintenance pros at Raymond Landscaping for our top-quality trimming services.
Our professional Montgomery County trimmers will help you decide exactly what your goals are for your trees and bushes. They will then develop a detailed plan and schedule for our services and then arrive each week to perform the required trimming. They will always take great care to make sure your trees and bushes are trimmed to perfection. They will also remove any debris created during the trimming process. It takes an experienced and dedicated landscaping company to provide top-quality tree-trimming services. Should you be in need of professional trimming services, give us a call today! We would love to help you tame your trees and bushes!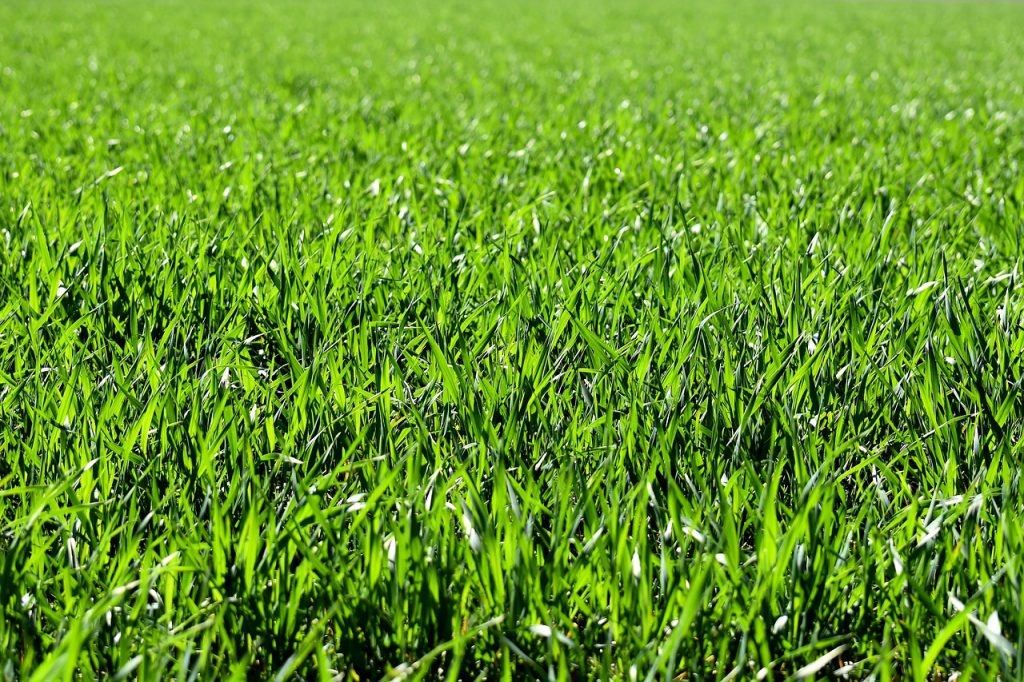 Aeration & Overseed
Winter recovery and heavy traffic can leave your lawn with compacted soil and dense thatch, which blocks nutrients, water and air from the root zone. This leads to dead spots, unsightly patches and thinning turf. Aeration can help.
Aeration opens up the lawn and allows for more air, water and nutrients to penetrate into the root zone and develop healthier and deeper root growth. Overseeding drops seed and opens a groove in the soil about a 1/4 inch deep that creates good seed-to-soil contact and germination rates for a thicker lawn.
Regular feeding and weed management allows your turf investment to reach its full potential.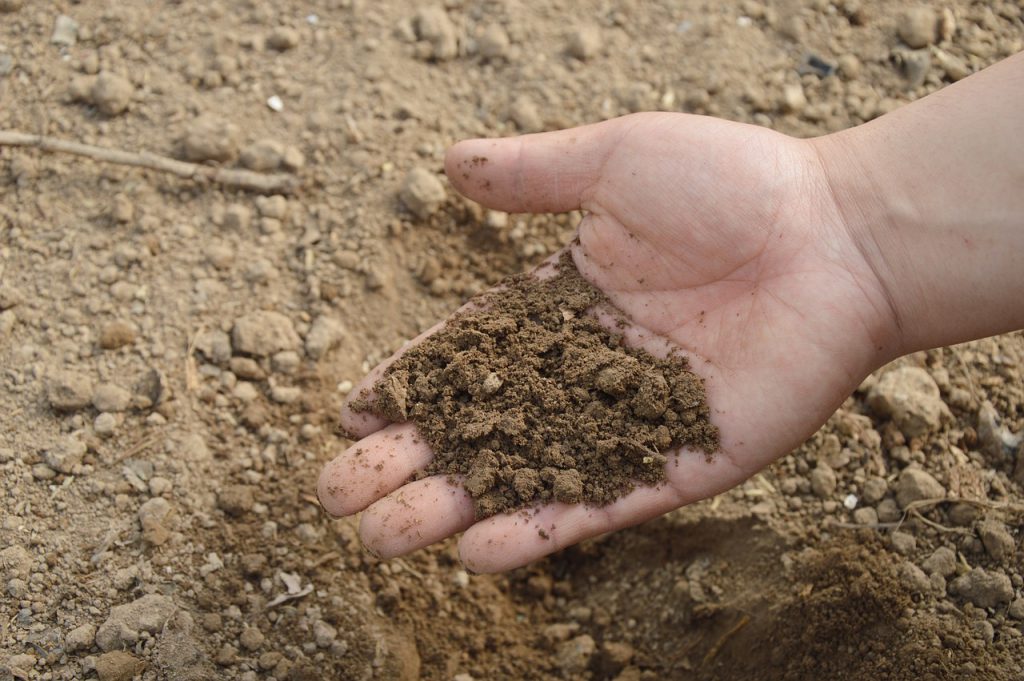 Fertilization
Raymond Landscaping and Lawn will build a plan that fits your lawn's individual needs. Each full service lawn plan includes fertilization that uses a slow-release formula that is applied at key points in every season to stimulate and maintain growth. And for as long as your plan is in place, our team is there for you; this gives you the assurance that we'll visit your property as often as needed to make any adjustments to ensure your satisfaction. The fertilization process involves three primary considerations:
The first thing to do before applying fertilizer is to determine the square footage of your lawn so you'll know how much fertilizer you'll need. Second, we decide on ingredients. Fertilizer comes in a variety of mixtures, and it's important to determine which mix is best for your needs. Finally, we create a schedule. Controlled-release fertilizers deliver just enough nitrogen to produce a fast greening, while the balance is released gradually by microbial action in the soil over a period of approximately 8 weeks. As a result, there is a constant supply of nitrogen for the grass.
Weed Control
When the weather is right, weeds can easily overtake your Montgomery County home, leaving it looking bad and causing damages to other plant life on your property. If you find yourself in a losing battle with weeds, call the lawn maintenance pros at Raymond Landscaping, and you can win the battle with our quality weed removal service.
Our Montgomery County weed removal experts will begin by removing all weeds from your garden and flower beds. They will then make sure all dirt and mulch are put back in their place and will remove all yard waste from your property, thus leaving your yard looking even better than it did to begin with. A weed-free home is a beautiful home — not to mention a more valuable one if you should be looking to list it. If you are tired of weeding your own garden, give us a call for our unbeatable weed removal service today!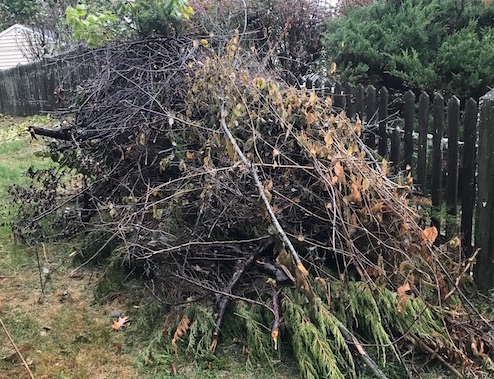 Brush Removal
Even a well-cared-for lawn can accumulate debris, especially over the winter. No matter the time of year, the Raymond team will wipe out clutter quickly and thoroughly. Let us take care of stick piles, overgrowth, fallen trees, branches and other materials blemishing your lawn and beds.
If you have bigger issues than this, we can help too. For jobs that are simply too big for a chainsaw, lawn mower or tractor, Raymond offers professional, efficient, and eco-friendly brush cutting solutions for commercial properties when larger equipment such as excavators, bulldozers, and haul trucks are too invasion or expensive for your needs. We are well-equipped with a variety of state-of-the art machinery to safely and selectively remove small trees, brush, and all unwanted vegetation flush to the ground without disruption to surrounding trees and structures.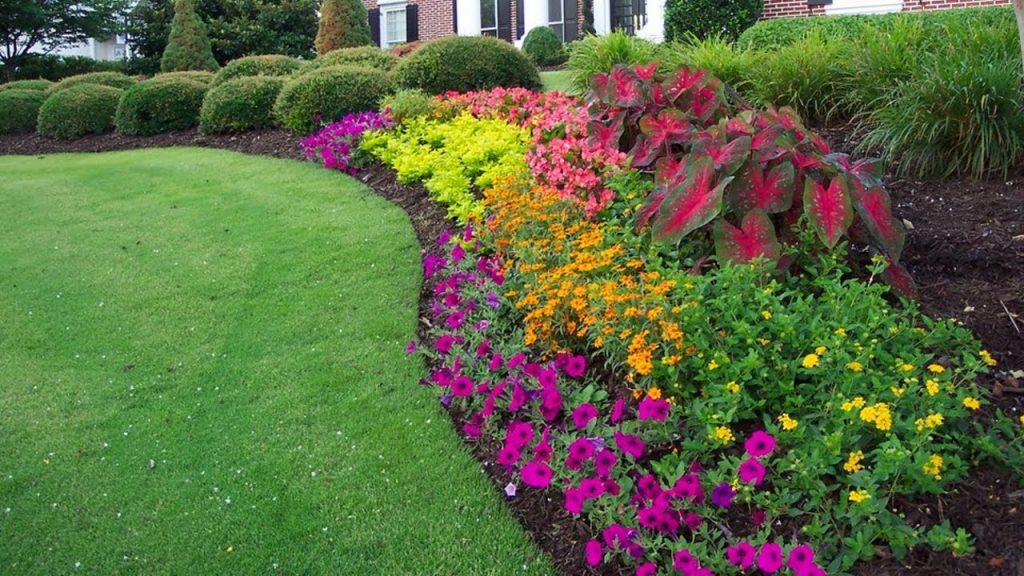 Bed Maintenance
What would a landscape be without its flowerbeds? What would a garden be without flowers? Our flowerbed maintenance services cover all your needs when it comes to garden and landscape maintenance. If you care about the health and looks of your property, you should schedule regular inspections for growth, fertilization, and weed problems.
Call Raymond Landscaping today so we can take a look at your yard's layout, examine your soil and figure out how to best serve you bed.
Firewood Sales
When the colder months hit, you'll want your home to keep you and your loved ones reliably warm in the face of Old Man Winter's chilly temperament. If you want to enjoy the benefits that a fireplace can offer, you'll first need to get high-quality firewood. For the highest-quality firewood in the area, call us. We'll provide you with top-quality firewood that will help your fireplace go strong all winter long.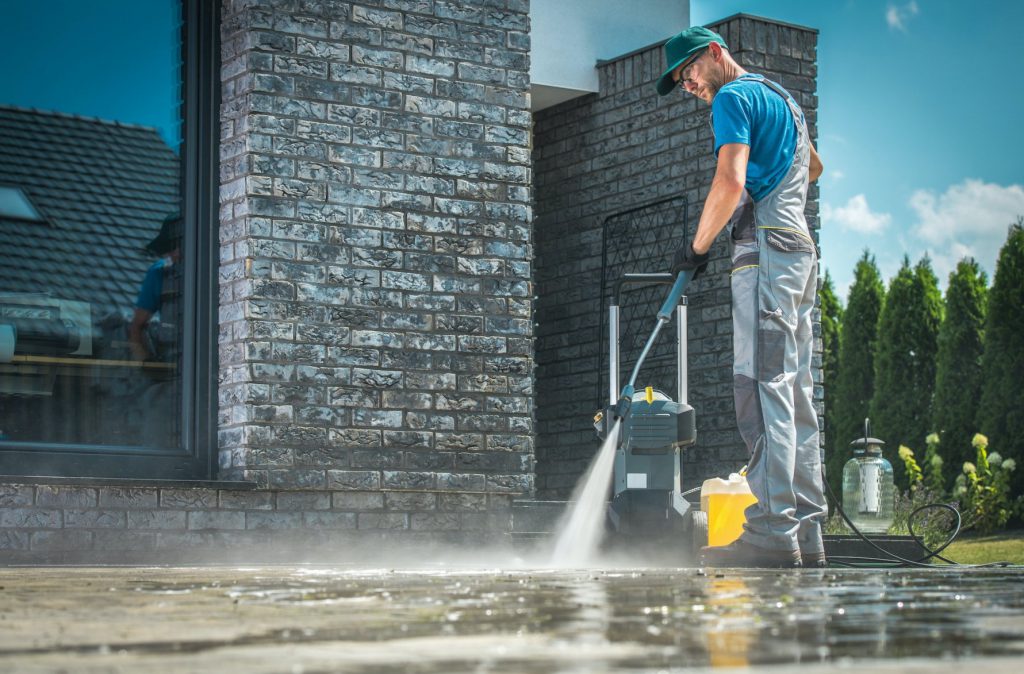 Power Washing
Pressure washing can help maintain your home. We clean driveways, sidewalks, patios, pool decks, garage floors, RV pads, brick and concrete walls and graffiti removal on concrete non-painted surfaces. We work closely with property management and home owners associations to fit any requirements. Commercial power washing available for any business needs.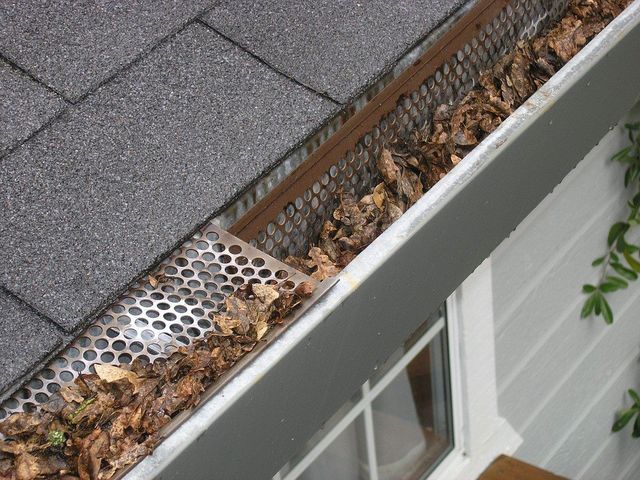 Gutter Cleaning
We provide professional, residential gutter system maintenance and cleaning. Consistent and proper gutter system maintenance is vital in preservation of value and aesthetics for your home or business. Gutters and downspouts left full of leaves and debris become very heavy and clogged. Water may overflow in front and behind gutters traveling into your home; resulting in possible soffit, fascia, foundation and landscape damage. Call us today for a quote.
Holiday Lights
By leaving this job to the professionals at Raymond, you can enjoy the beauty of holiday lights and decorations without the headache! We are a licensed, insured, professional company that takes care of all the work needed to prepare your yard for the holidays. We utilize the best equipment and after deciding on a design plan, we are the ones to install your Christmas lights on the roof and in other areas of your yard. We provide take-down service as well.